A Nigerian pastor and 3 other people who were apprehended with a human skull confessed to planning to use it in a money ceremony.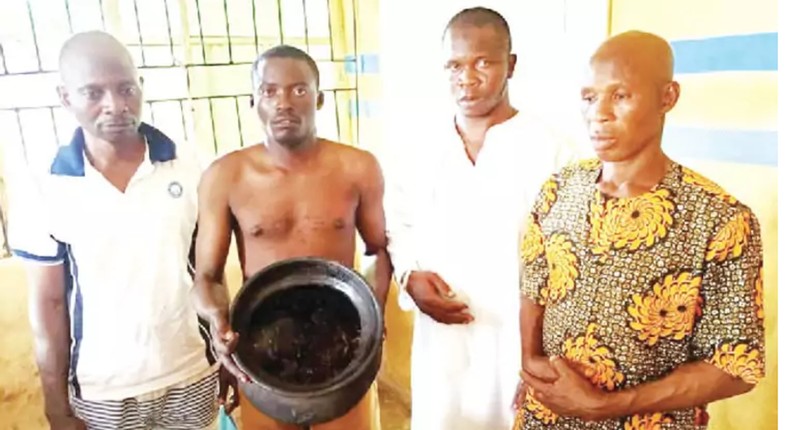 The Ogun State Police Command of the nation captured Oyenekan Oluwaseyi, a pastor with the Christ Liberty Evangelism Church, and his collaborators on Saturday, October 14, 2023 in the Saje Area of Abeokuta.
The other suspects have been named as Gafari Akinsanya, age 57, Suleiman Ogunbunmi, age 40, and Ibrahim Agbowewe, age 30.
The suspects were apprehended as a result of a tip from members of the public who had grown suspicious of their whereabouts and behavior, according to Pulse.ng.
In addition to the human skull that was discovered in the suspect's hands, law enforcement personnel who had been sent to the location also apprehended the suspect and seized a large calabash, a black Toyota Camry, and a ram.