The popular TikTok pair Empress Lupita and her husband "Godpapa The Greatest" have been deemed mentally unfit to stand trial for the murder of their son by the Tema District Court.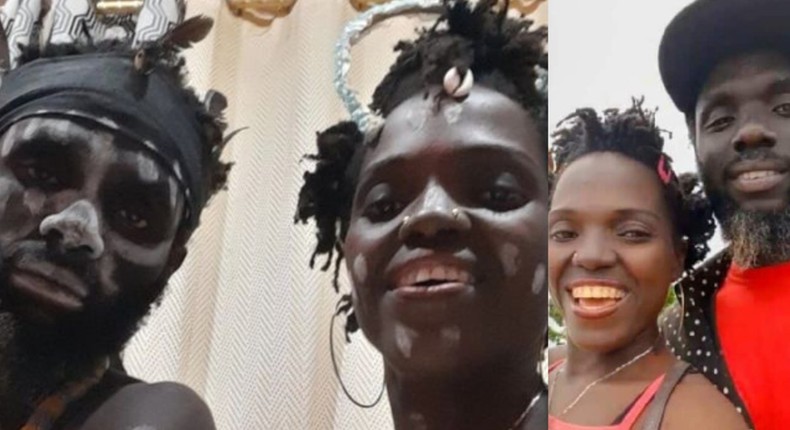 The Accra Psychiatric Hospital official's report on the mental evaluation was the basis for the court's ruling.
The pair had been experiencing mental illness for more than ten years, according to the psychiatric test, as reported by Angel FM's court journalist, Ama Brako.
The two of them had been mentally unstable for about 11 years, and the senior medic at the Accra Psychiatric Hospital was the one who appeared in court to explain things. She said that she thought they had been hearing voices, so if they were there, they could laugh and talk to themselves, the reporter reported.
"The physician advised Empress Lupita and 'Godpapa the Greatest' to be kept apart and given medicine as they were unfit to stand trial. The physician also recommended that if the Accra Psychiatric Hospital were to admit them again, it would only happen if they were under constant police protection, the doctor continued.
The decision to send the murder-charged pair to a mental health facility was made in response to their strange behavior in the courtroom.
"Therefore, the Tema District Court judge ordered them to be examined at a mental health facility after they showed up for court since they occasionally make trouble in the room.
"The judge ordered that they should be examined because, for example, they can laugh, talk, and do all kinds of things in the courtroom," Ama Brako writes.
The Greatest Godfather and Empress Lupita have acknowledged the murder and interment of one of their sons.
After making his way out of the house, their youngest child described some of the terrible things that happened to him while he was living with his parents.