The National Coordinator of the Ghana Boundary Commission, Brigadier General Emmanuel Kotia has revealed that Ghana and Togo will reinstall their boundary pillars by the end of May.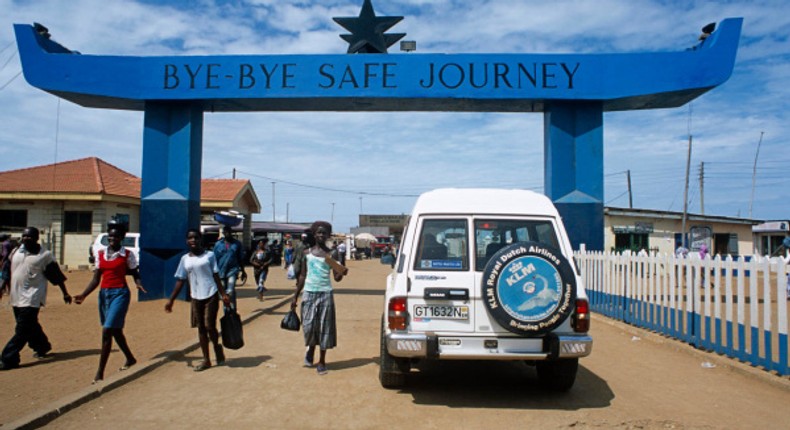 Addressing the press on Thursday, April 14, Brig. Gen. Kotia demonstrated that it is the commission's need to ensure all Ghanaian terrains are secured.
As indicated by him, this is essential for plans to hinder any conceivable significant land debates from now on.
"The choice here is that the two nations are together going to have a specialized board that would deal with remaking these support points. The cutoff time we have surrendered ourselves is to May."
He offered these remarks after he drove authorities of the commission to visit networks around the Ghana-Togo limit on Thursday April 14.
During the visit, the commission saw that a portion of the support points utilized in the boundary of the grounds had shriveled because of regular and human exercises.
In the wake of seeing this, the commission had a shut entryway meeting with Togolese specialists.
Brig. Gen. Kotia brought up that, the gathering was fruitful as he depicted the collaboration among Ghana and Togo as inspiring.
"The principle reason for having this gathering was to talk about the re-division of the Ghana-Togo limit line, the main point of interest was that the vast majority of the mainstays of Aflao and Pogulo have been taken out of regular causes or human exercises," he said.
"This is the principal practice we are doing along the Ghana-Togo limit; we have comparable activities to be done between the Ghana-Ivory Coast line and Ghana-line land limits."
The reinstallation of the support points will be subsidized by the African Union Border Program.
Other stories